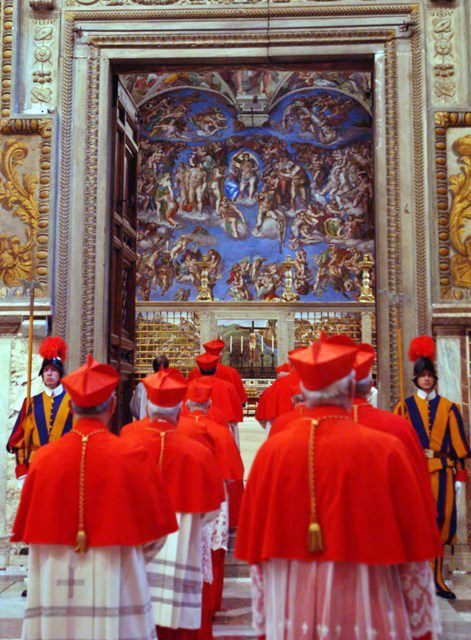 It seems a date will be announced tomorrow by the College of Cardinals on the date of the Conclave reports Giacomo Galeazzi with the Vatican Insider:
As the Church strides towards the Conclave which is due to start on 11 March, the complete picture of Benedict XVI's resignation is gradually forming…(Conclave to start)
Leading up to the Conclave, there seems to be some positioning and taking advantage of the Interregnum reports Marco Tosatti in his article, Diplomacy's Revenge:
Relations between Benedict XVI and diplomats in cassocks have never been good; now, with the Conclave just around the corner, efforts are being focused on trying to give Vatican diplomats their lustre back. Nuncios – at least a good number of them, including their leaders who answer to his eminence Angelo Sodano, the Prefect of the Congregation for Eastern Churches, Sandri and the Patron of the Order of Malta, Cardinal Paolo Sardi – have suffered a number of decisions taken during Benedict XVI's pontificate. First of all, the now former Pope's decision to no longer receive nuncios in audience, with some rare exceptions. Instead, Bertone was supposed to receive them, but apparently nuncios did not find this solution satisfactory. The second decision was perhaps key to the fate of Benedict XVI's papacy. Sodano chose Tarcisio Bertone, who was not a diplomat, as Secretary of State. Many Vatican diplomats saw this choice as a slap in the face.
So, it seems that the diplomates are acting out and need some love. We love you, move on.
Let me know who you think the next Pope will be: My Opinion.
As tomorrow begins the meetings, let's pray for our Cardinals who include: